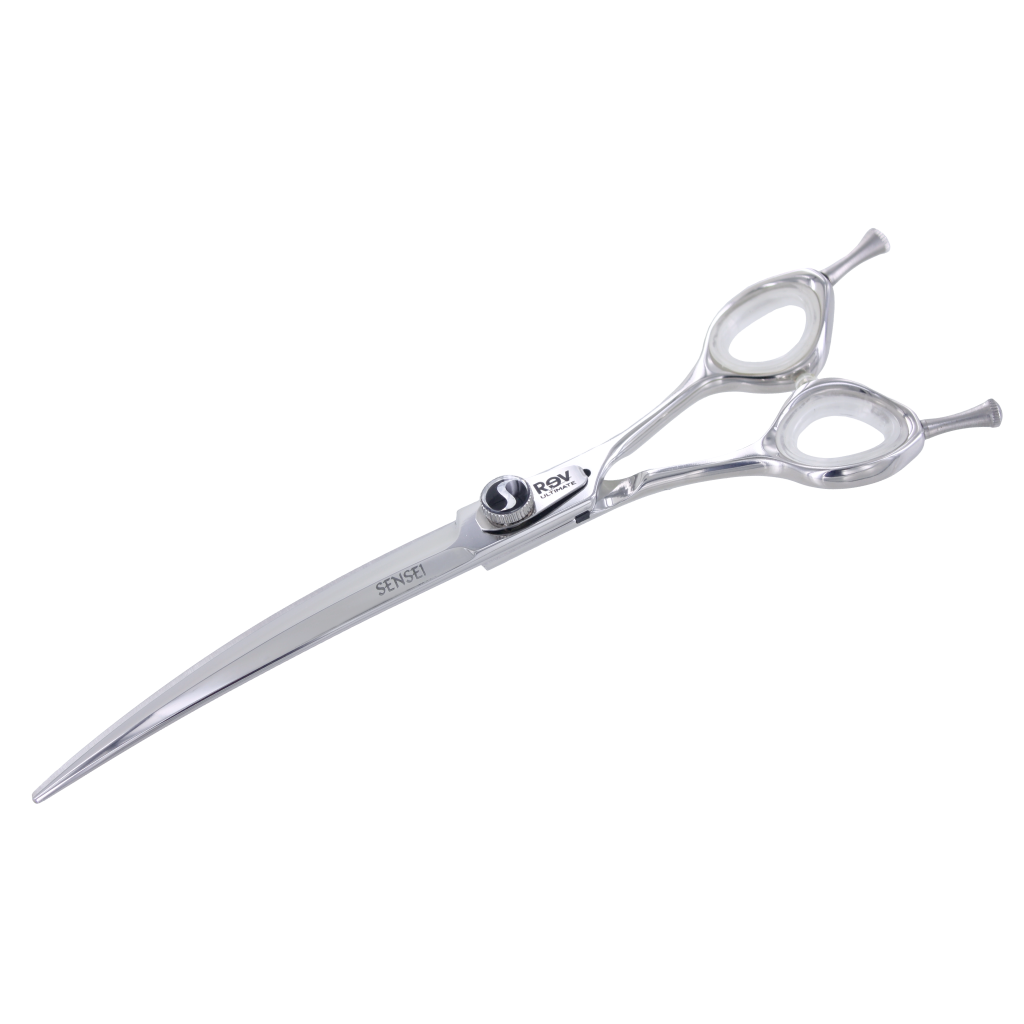 We updated and upgraded our Sensei REV Ultimate Curved Shears with a knob, plate and our new patent pending Dual Spring Tension with Ball Bearings. The Leaf Spring Tension with the addition of a coil spring to the system stabilizes the blades through a wider range of tension adjustment. This means less likelihood of bending hair, hanging up texture blades and other issues stylists face. We do not recommend disassembling your shear but if you have to take apart your shear, hold the tension plate with your thumb as you unscrew the knob. Then remove the plate carefully, keeping pressure on it to avoid the coil spring uncoiling quickly.
Like all SENSEI Deluxe models, the REV Ultimate Curved shears feature Japanese Molybdenum alloy blades that are Cryogenically Tempered for long lasting durability. They also have a state of the art Ball Bearing tension system which will extend the life of the shear as well as Polymer lined pivots that will keep them feeling like new for years. The sword blade provides extra durability and strength for thicker coats.
All shears come with a FREE case.