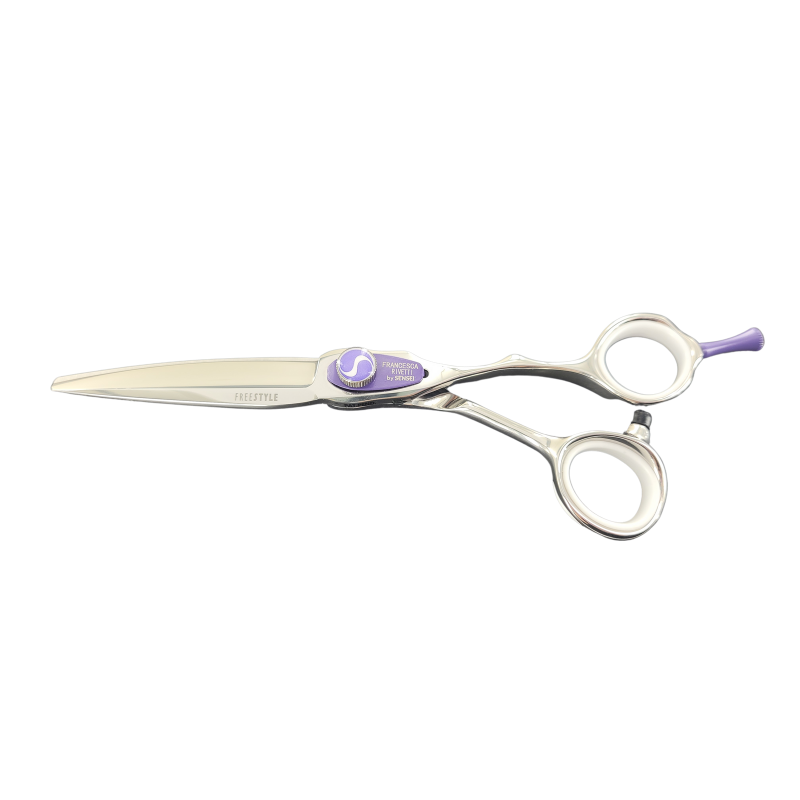 Francesca Rivetti DRYSLIDE Shear
The  DRYSLIDE™ is for any stylist who uses slide cutting, point sliding techniques, and soft point cutting finishes. It gives you maximum control and it avoids the issue of damaging the cuticle of the hair.
 This shear has an extended 3 year edge warranty because of the Cobalt/Molybdenum/Vanadium steel it is made from.
Wider Polymer Lined Pivots will elimate metal to metal contact making your shear stay sharper longer.   
It also features a Zero Gravity Ball Bearing Leaf Spring Tension System
Note: This shear is not designed to cut straight precision lines, it will push hair out the tips when used in that way.

 This shear comes with a FREE case.