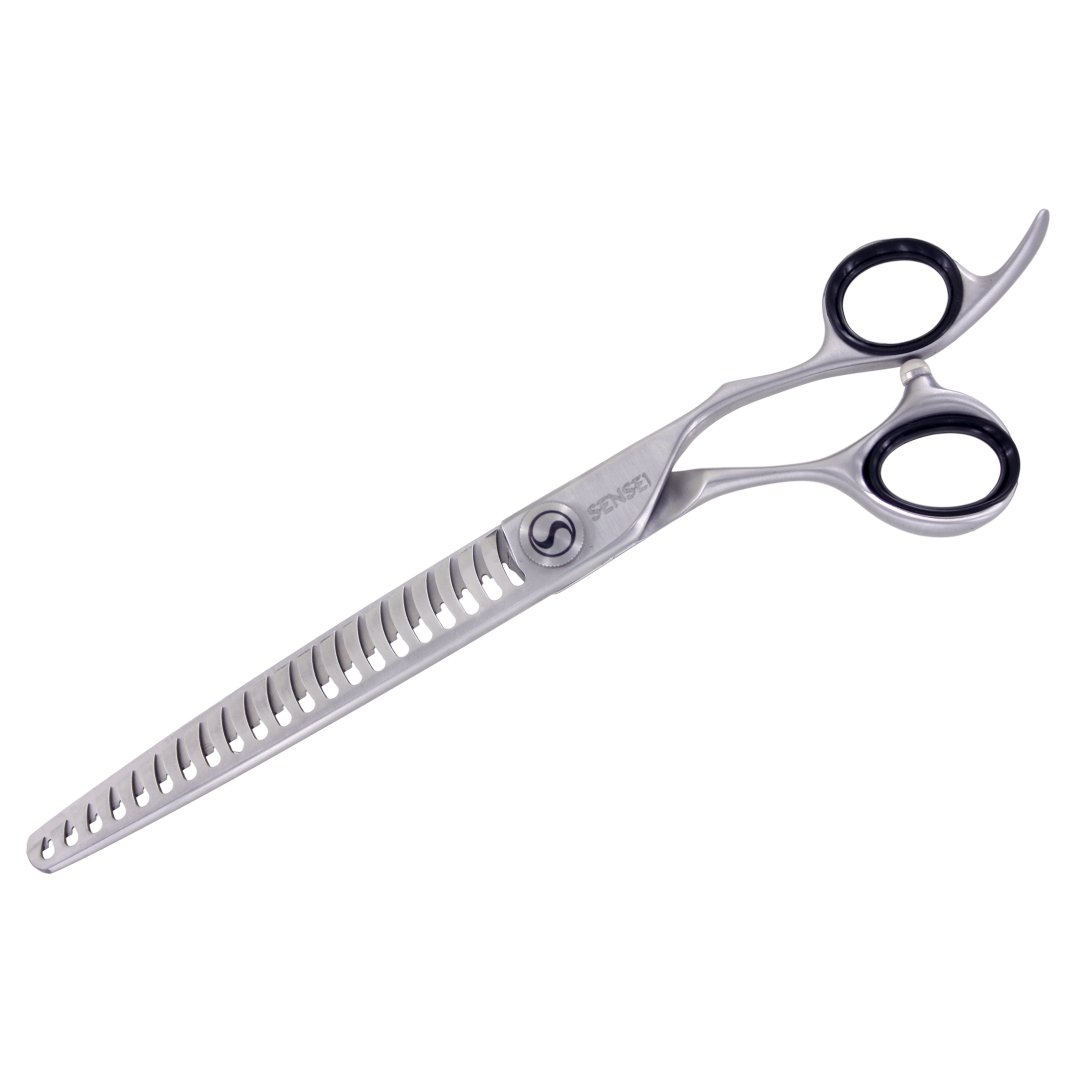 The "Game Changer" & Our #1 Selling Grooming Shear
This shear revolutionizes the concept of a chunking shear with the power to cut through the toughest coat with ease. These make doing an entire groom cut with a texture shear not only possible but dramatically faster. Everything about these shears is state of the art. Our new double tooth design makes these super aggressive and ideal for cutting the length in a way where it looks like it grew into the shape. No blunt lines. They have our wide polymer inlays in the pivot to eliminate metal to metal contact which keeps them feeling like new for the life of the shear. The life of the shear could be measured in decades as well because the tension system features a sealed ring of ball bearings for maximum durability. In short these are another innovative game changing tool from Sensei.
This shear comes with a FREE case!