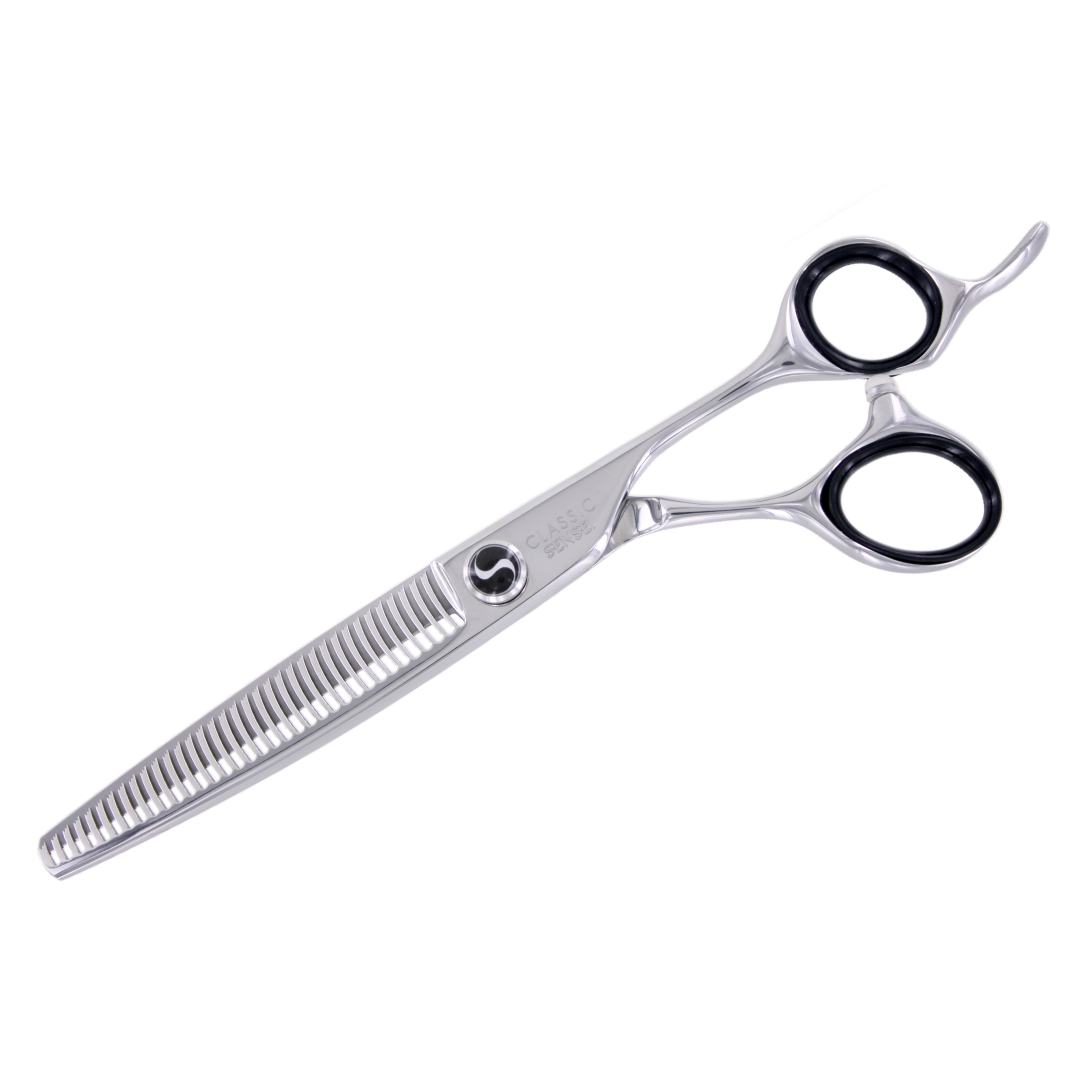 You asked for it and now it's here. Speed though your work with our new 7.5" 42-Tooth Speedcut™ Blender! Featuring Sensei Step TriStep™ teeth. This multi step cutting face provides for a beautiful natural looking cut.
The SENSEI Classic is a modern take on a traditional form. We start by angling the handle into a crane position, to allow for a lower elbow position than a traditional offset. We widened the finger shaft to give your fingers more contact and support. The thumb ring is widened to spread the cutting pressure and ease the cut. The Click Lock™ tension system, gives you consistent and easy tension control. The Duralite™ blades with Convex edges give you the long lasting soft cutting performance that SENSEI is known for.
All shears come with FREE case.