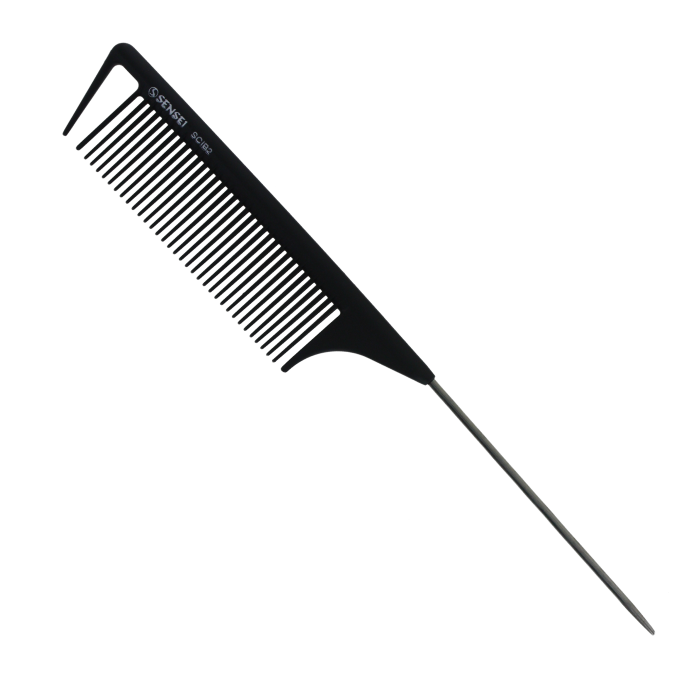 This comb has wider-tooth spacing which makes it ideal for weaving and other techniques where you want some separation within the section. It is also great for loose back-combing.
Combine the hair health benefits of ion generating combs with the smoothness of silicone/graphite and heat resistance of carbon and you have the best combs ever made! We have redesigned what were already one of the most popular combs ever made.
See for yourself how we have improved on perfection!
Engineering: The most sophisticated computerized molds have been designed to eliminate all parting lines on the teeth and guarantee perfect symmetry between each tooth.