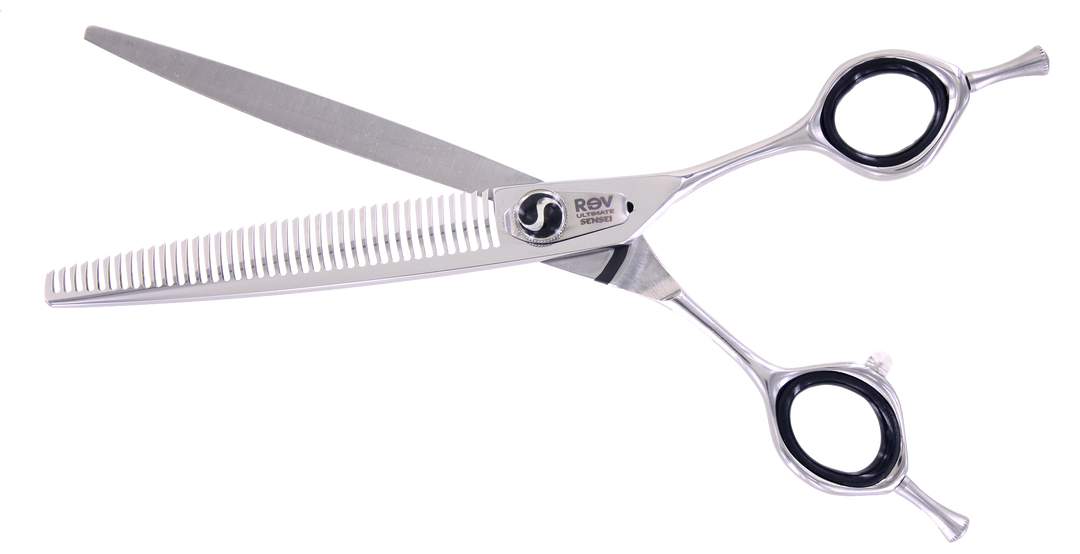 New!
Welcome to the Sensei Family! An amazing new 40 tooth blending shear available in our most popular REV reversible collection!
Design Features & Uses
REV Deluxe is a 7 inch long shear with 40 Step Down Blending teeth
Upgraded Polymer inlay Pivot area
Upgraded Leaf Spring Tension
Use it as a reversible "flipper" shear that groomers all love!
Materials & Edge Retention
Japanese Molybdenum Alloy
Cryo Tempered blades to ensure maximum durability
Estimated 1 Year edge retention