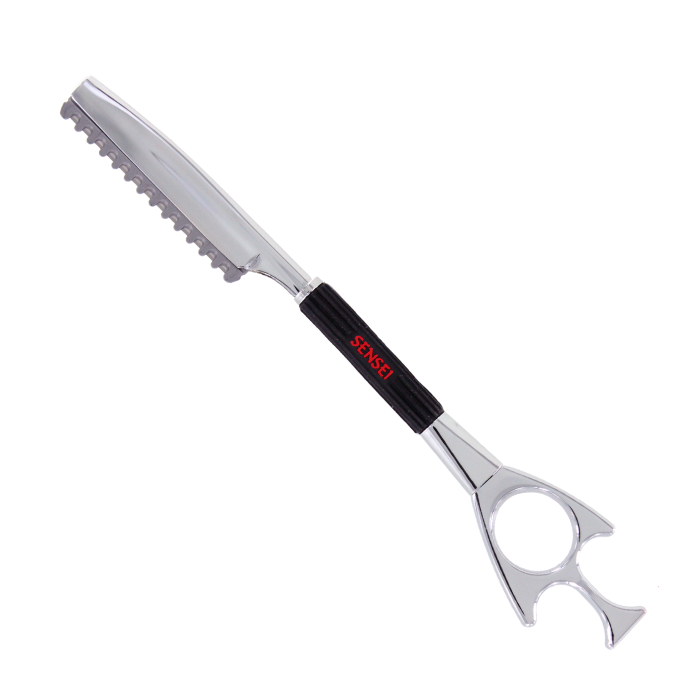 This hand made, all metal razor feels substantial in your hand. The perfect balance gives you complete control. The Nylon Bearing Rotating Finger Ring allows you to alter the cutting angle at will, without contorting your body. You can pivot the blade to undercut a section and then return to surface cutting without missing a beat. The Comfort-Grip™ brings greater precision and control. 

Sensei's Super Smooth Polymer Coated blades are the smoothest cutting razor blades in the industry. The Integrated blade guard is made of the same Silicone Graphite Tourmaline Resin as our high quality combs. This gives you a smooth glide though the hair for a softer smoother cut. The stainless steel blade is Polymer Glide™ coated to make it glide though the hair with less drag than other blades. 

The Styling Razor Deluxe includes a 10 pack of Super Smooth Polymer Coated Blades in a hands-free dispenser with attached safety disposal unit.
Model No. WSSSRB