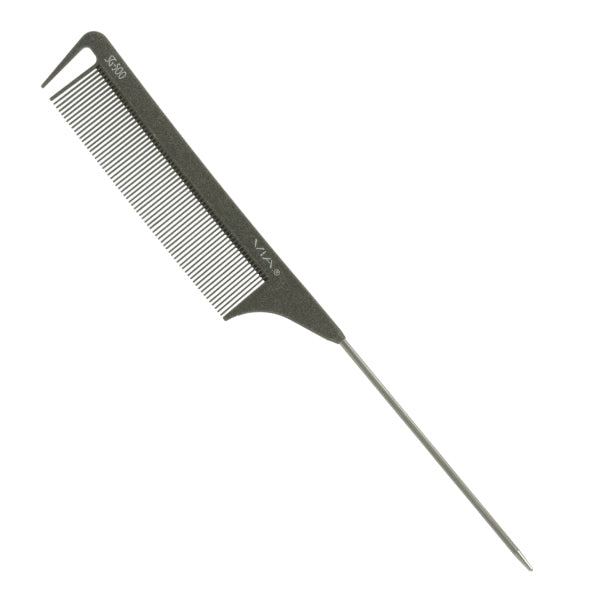 This comb has fine tooth spacing which makes it ideal for wrapping perms and any technique where you need to smooth the hair with fine detail. It is also great for dense back-combing.
Engineering: The most sophisticated computerized molds have been designed to eliminate all parting lines on the teeth and guarantee perfect symmetry between each tooth. The result is no snagging or dragging for the smoothest glide and maximum control demanded by top hairdressers.
Materials: Only VIA offers revolutionary composition of silicone graphite resins for the sleekest, most perfect combs ever invented ... a combination so unique, a patent is pending.