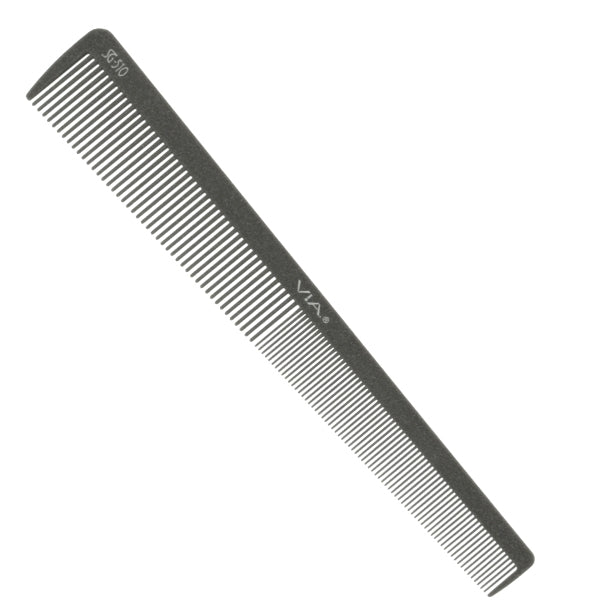 The SG-510's super-thin, tapered, flexible design conforms to the head shape making cutting close to the scalp and around the ears a breeze. The completely flush surface is a must for scissor-over-comb cutting.
Engineering: The most sophisticated computerized molds have been designed to eliminate all parting lines on the teeth and guarantee perfect symmetry between each tooth. The result is no snagging or dragging for the smoothest glide and maximum control demanded by top hairdressers.
Materials: Only VIA offers revolutionary composition of silicone graphite resins for the sleekest, most perfect combs ever invented... a combination so unique, a patent is pending.