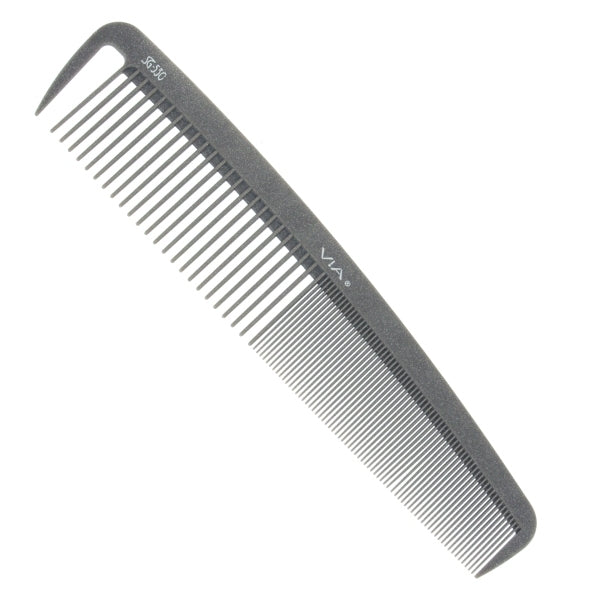 Although classic in design, the SG-530 has been updated for today's professionals. The ultra fine teeth offer the maximum control needed for precision cutting techniques while the wide spaced teeth are perfect for low tension cutting on thick, wavy and/or curly hair. With it's minimum flexibility and maximum strength, this comb is great for detangling and working with heavy hair. The separator tooth on this comb speeds sectioning and allows the stylist to regulate the amount of hair in the section.
Engineering: The most sophisticated computerized molds have been designed to eliminate all parting lines on the teeth and guarantee perfect symmetry between each tooth. The result is no snagging or dragging for the smoothest glide and maximum control demanded by top hairdressers.
Materials: Only VIA offers revolutionary composition of silicone graphite resins for the sleekest, most perfect combs ever invented ... a combination so unique, a patent is pending.